I remember when Trump, very early on in his presidency, tweeted out that Obama had him wire tapped. They all laughed. Most of us knew he was right at the time. The MSM refuses to cover the Durham latest finding. Here is a collection of factoids and the Tucker Carlson piece done last night on the report that is a "must see." Any luck Twitter will keep most of this up.
Fox News host gives his take on the Durham probe on 'Tucker Carlson Tonight.'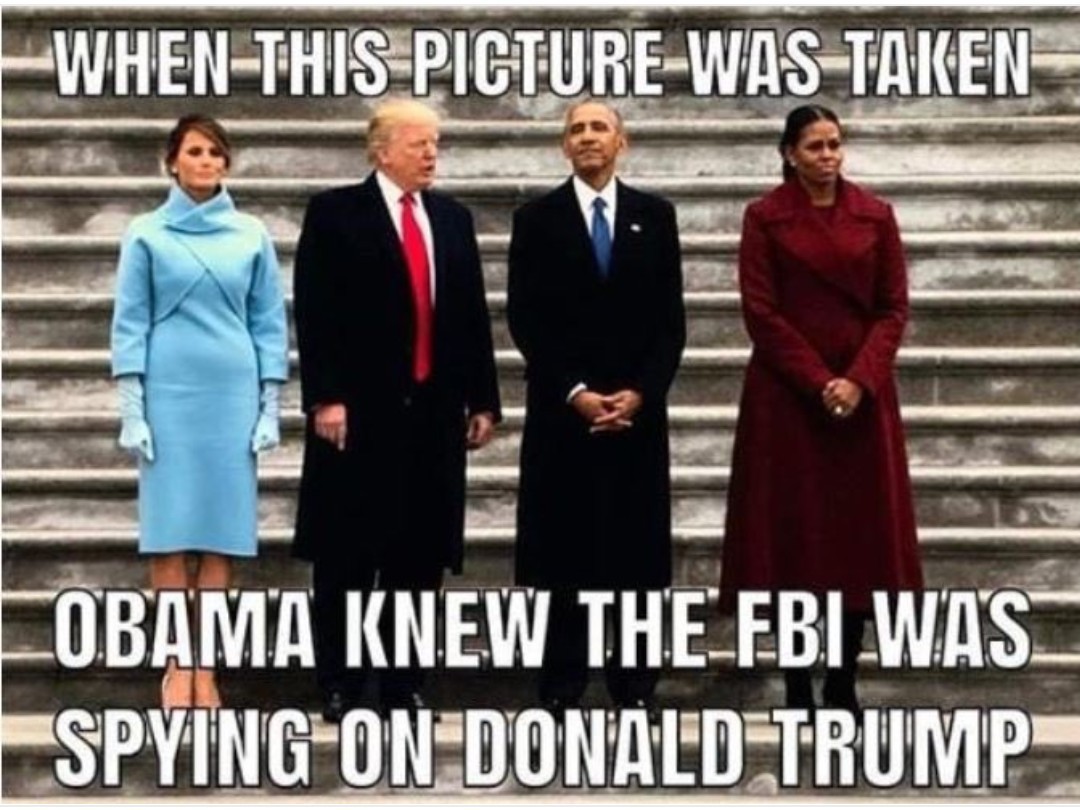 Tucker lays it all out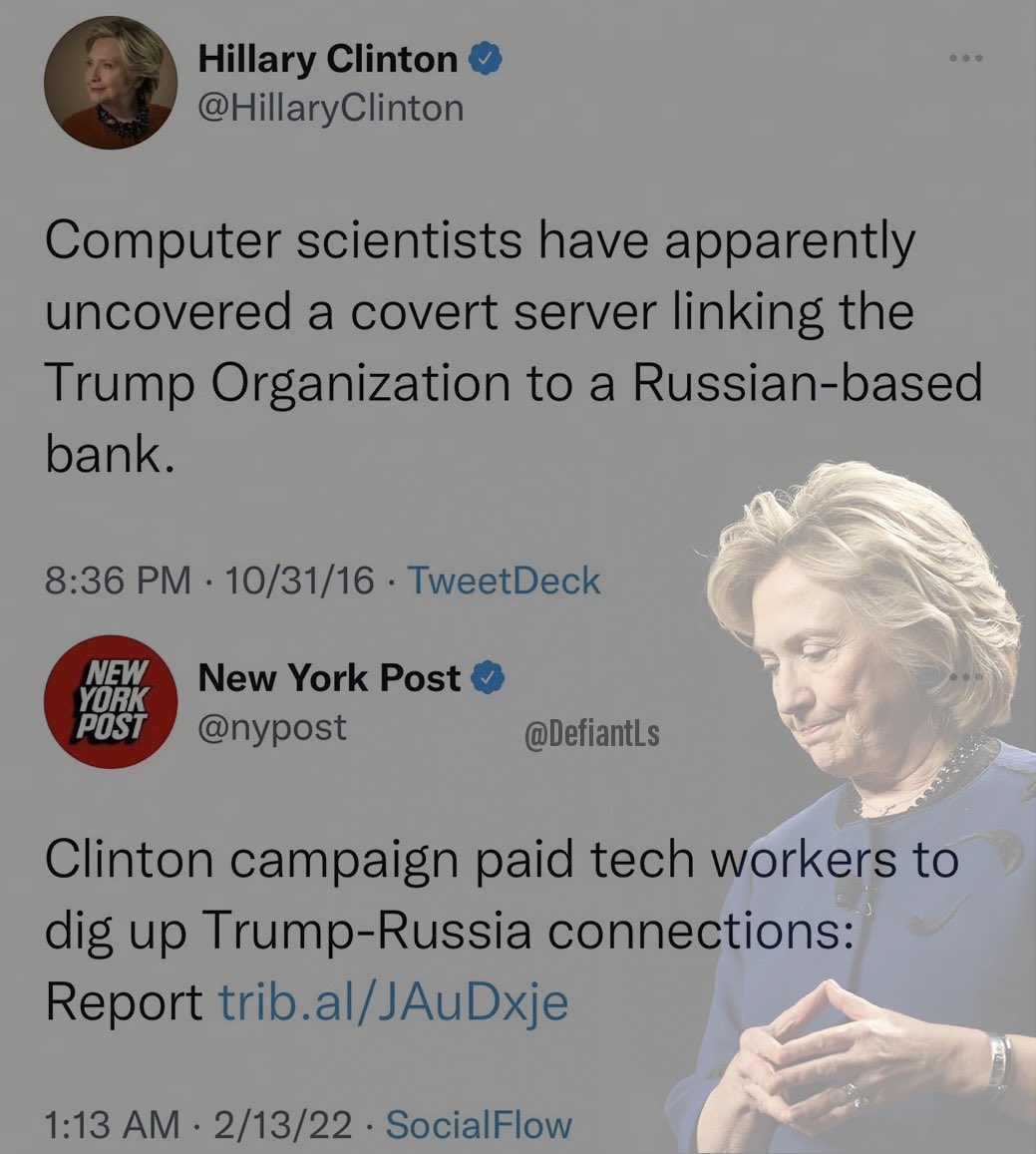 It was organized disinformation act. They did it willingly and knowingly. They conspired. An excellent read over at the Federalist. Jake Sullivan cannot be trusted. He got zero questions from the media at his presser yesterday regarding the latest Clinton reveal.
Liar liar pants on fire.
Jake Sullivan intentionally sabotaged relations with Russia by pushing a false flag story that his own team fabricated. Now he is National Security Advisor, tasked with advising the president on dealing with Russia. How is that even possible? Where is the media?
and Hillary uncorked a deranged, desperate press release. This is a presidential campaign?
Don't miss the Federalist piece. Second chance!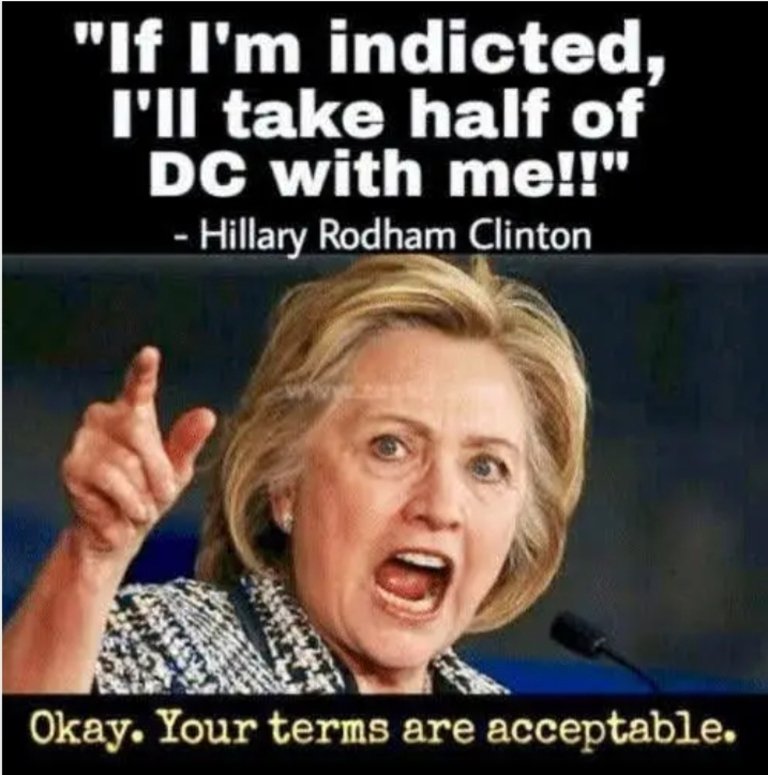 Just who is Sullivan married to?
Wikipedia:
"Sullivan is married to Margaret Goodlander, who was a former advisor to senators Joe Lieberman and John McCain and law clerk to then Chief Judge Merrick Garland and Justice Stephen Breyer."
Finis! Trump at the final debate. "You should be in jail." Never gets old.
Bonus from Bunkerville
But of course, that vast right wing conspiracy.
The best of the swamp today. For the best in conservative news push the button