All roads lead to China these days and this one is no different. Let's follow the money. Pandora Education – the brain child of AG Garland's son-in law, Atlantic General and a fellow named William E. Ford
SLE- Social Emotional Learning. What is it? Social Emotional Learning. For a refresher here are earlier posts:
AG Garland – daughter married to founder of company providing critical race theory materials to schools
and
AG Garland Son-In-law's School Education Company: 'Trump and Supporters are White Supremacists'
The additional funding back in September gives us this eyeful just how far they have come.
From Tech Crunch:
Panorama Education, which has built out a K-12 education software platform, has raised $60 million in a Series C round of funding led by General Atlantic.
Who are the players at General Atlantic?
General Atlantic is a global growth equity investor.
We partner with leading entrepreneurs and innovative growth companies to deliver value for our family and institutional capital partners. Since 1980, we have identified disruptive businesses with transformative potential and helped them scale globally. We do this by serving as true partners and leveraging our patient capital, operational expertise and global platform.
Their portfolio includes:
Panorama×
Panorama Education is a K-12 SaaS provider that helps schools and districts measure, monitor and manage holistic student performance.
Sector: Technology
Headquarters: Boston, Massachusetts
Date Invested: 07/15/2021
Who is the Chairman and Chief Executive Officer of General Atlantic? Let's take a look. William E. Ford.
Bill Ford is General Atlantic's Chairman and Chief Executive Officer, with three decades of experience investing in and helping build leading growth companies they say.
Current Board Affiliations of William Ford
Bytedance (Toutiao)×

Bytedance is a leading Chinese technology driven online media platform that utilizes artificial intelligence to distribute content based on users' interest in real time.

Sector: Technology
Headquarters: Beijing, China
Date Invested: 08/22/2017
From their "visit website" listed above: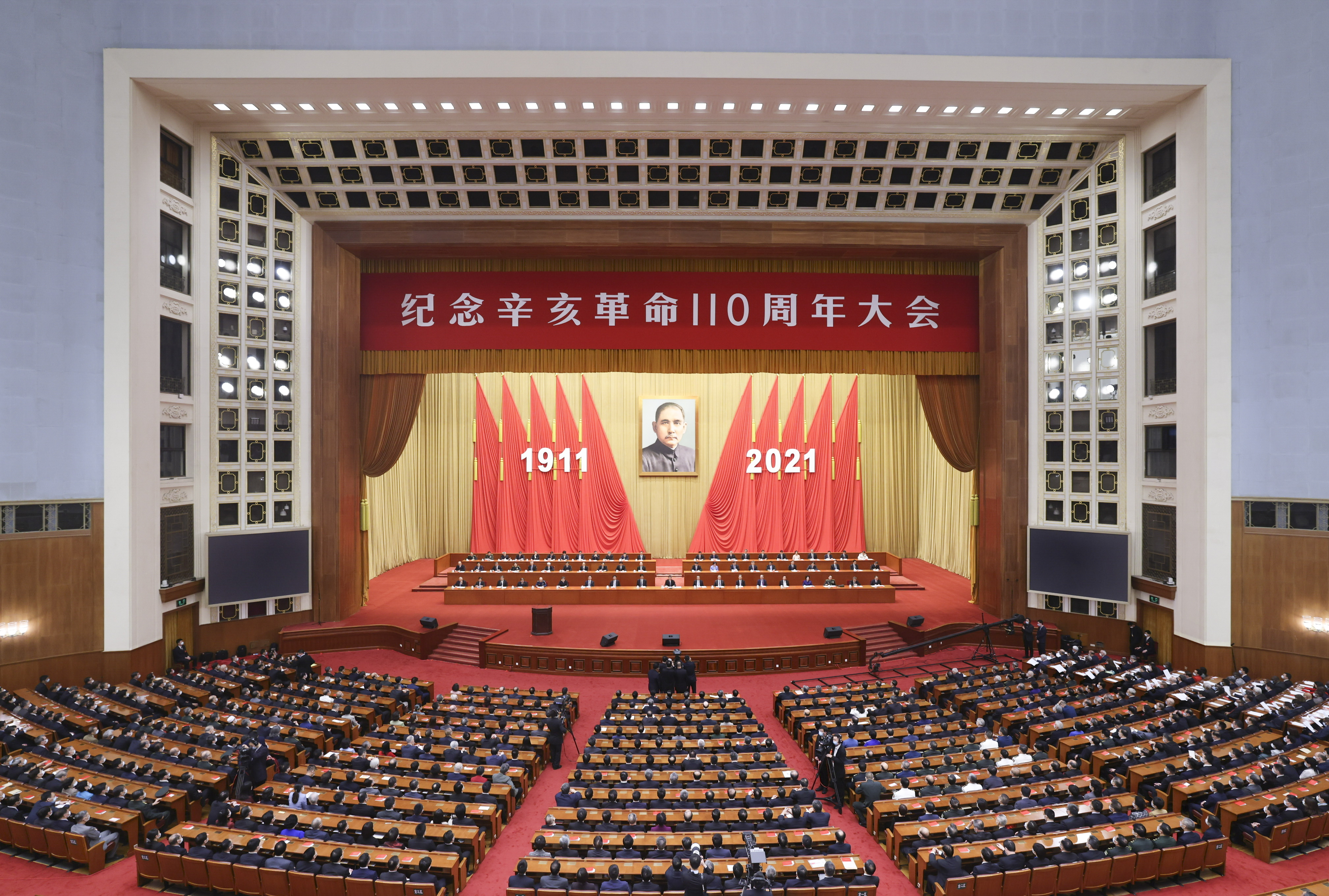 On the morning of the 9th, Taiwan's senior media person Huang Zhixian participated in the commemoration of the 110th anniversary of the Revolution of 1911 in Beijing. Listening to the important speech of General Secretary Xi Jinping at the scene, she was very excited and couldn't calm down for a long time.
"The division of'Taiwan independence' is the biggest obstacle to the reunification of the motherland and a serious hidden danger to national rejuvenation."
"Compatriots on both sides of the strait must stand on the right side of history and work together to create the glorious cause of the complete reunification of the motherland and the great national rejuvenation."
"The historical task of the complete reunification of the motherland must be achieved, and it will definitely be achieved!"
…
"If Sun Yat-sen knows about the situation today, he will be very pleased with all the achievements of the mainland, and he will be very saddened by the people on the island who are still unwilling to repent." She asked eagerly, "If the Revolution of 1911 is a life At this moment, they are facing'Taiwan independence' and facing external forces that want to split China. What will they do? Don't Taiwan people think clearly? Is it that Taiwan wants to be a new imperialist knife rather than to rejuvenate China? The Great Wall of the nation?"
More about Bill Ford:
Ford has been the Chief Executive Officer of General Atlantic, a leading growth equity firm, since his appointment in 2007. He was made Chairman of the firm in 2021. Under his direction, the firm's assets under management have increased from roughly $12 billion in 2007 to $34 billion as of March 2020. During his tenure as CEO, the firm has also continued its global expansion by opening new offices in Jakarta, Singapore, Beijing, Mexico City, and Shanghai.
He serves on the board of General Atlantic portfolio companies ByteDance ,(Previously covered) and the Board of Directors of the National Committee on United States-China Relations
Mission
Since 1966, the National Committee has been a nonprofit, nonpartisan organization dedicated to promoting mutual trust and collaboration between the United States and China. The Committee conducts exchanges, as well as educational and policy activities in areas of politics and security, education, governance and civil society, economic cooperation, media and transnational issues, addressing these topics with respect to Mainland China, Hong Kong and Taiwan. National Committee exchanges and conferences bring together leaders in multiple fields from both sides of the Pacific, and promotes dialogue, engagement, and decision-making across a range of disciplines.

The Committee's membership consists of American citizens, corporations and professional firms. They represent many viewpoints, but share the belief that productive U.S.-China relations require ongoing public education, face-to-face contact and exchange of ideas.
Ford also serves on the Advisory Board of China's Tsinghua University's School of Economics and Management.
Tsinghua University is a major public research university in Beijing, and a member of the C9 League of Chinese universities.[11][12] Since its establishment in 1911, it has produced many notable leaders in science, engineering, politics, business, academia, and culture.[13][14] The university is ranked as the 15th best university in the world in the QS World University Rankings,[15] and is ranked No.1 in Asia by the THE Asia University Rankings and the U.S. News and World Report.[16][17][18]
21st century
Tsinghua alumni include the current General Secretary of the Communist Party of China and Paramount Leader of China, Xi Jinping '79, who graduated with a degree in chemical engineering, along with the CPC General Secretary and former Paramount Leader of China Hu Jintao '64, who graduated with a degree in hydraulic engineering. In addition to its powerful alumni, Tsinghua has a reputation for hosting globally prominent guest speakers, with international leaders Bill Clinton, Tony Blair, Henry Kissinger, Carlos Ghosn, and Henry Paulson having lectured to the university community.[43]
Our purpose is to help more and more people experience financial well-being. Together with our clients, we're contributing to a more equitable and resilient world – today and for generations to come.
We're involved citizens

Speaking out for diversity, equity and inclusion, and working to reduce our environmental footprint.
This about sums it up. I am not naive enough to think that this is the only investment company to play nice with China. But when we have General Atlantic giving 60 million bucks to Pandora not in the best interest of America and the CEO cozy with an anti-America Chinese technology company who claims to be an "online media platform that utilizes artificial intelligence to distribute content based on users' interest in real time" it is a questionable endeavor.
We have AG Garland insisting that parents toe the line and not protest the intrusiveness of the government and its curriculum of indoctrination. Now infiltrating school board meetings with his henchmen the FBI. A company whose goal is Identifying families via kids that may be "at risk" with political views adverse to the governments views, a problem indeed.
This is the best of the swamp today.
For the best in conservative news push the button. Welcome  readers  from  Whatfinger  News