What kind of "freakish" ability does it take to throw a hammer? Just where does this sport take you that it rates a media sensation? This is one of those sports that finds a handful of competitors that have an interest and that attracts zero viewership. Period. End of story. But no one talks about that do they?
Another grifter who needs her 5 minutes of fame. No doubt she got "woke" after she watched Colin Kaepernick run the news cycle for his years of "fame." A hammer thrower? Please! She ain't no Colin Kaepernick. They say she has "freakish" ability.
An old photo of Gwen Berry, the Olympian hammer thrower who came under the spotlight over the weekend for turning her back while the national anthem sounded, went viral on Wednesday.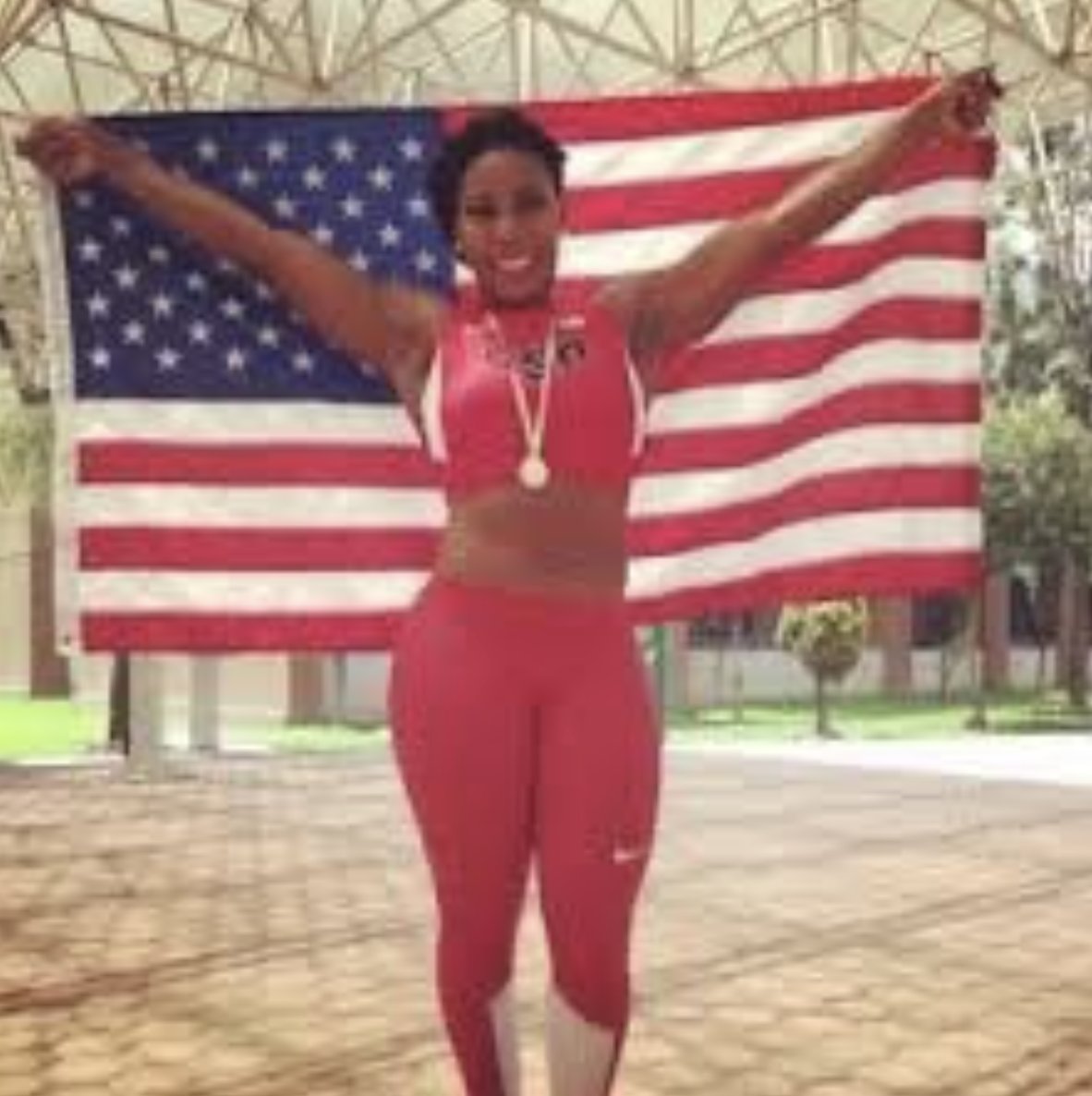 The picture, dug up by internet sleuths, showed Berry joyously holding the American flag as she kept her dream to represent the U.S. at the 2016 Rio Olympics alive. The photo appears on Berry's old personal website touting her accomplishments.
It's unclear when the photo was taken. The blog post is dated June 12, 2015. Berry had come in first at the 2014 Pan American Sports Festival in Mexico City in the hammer throw event. The page was made to showcase Berry before she eventually made the 2016 U.S. Olympic team. Read more
The hammer throw is one of the four throwing events in regular track and field competitions, along with the discus throw, shot put and javelin.
The "hammer" used in this sport is not like any of the tools also called by that name. It consists of a metal ball attached by a steel wire to a grip. The size of the ball varies between men's and women's competitions.
Scottish hammer throw illustration from Frank R.Stockton's book "Round-about Rambles in Lands of Fact and Fancy"
Five years before turning her back on the flag and anthem, thus becoming America's most recent edition of the "Activist Athlete," Berry posted a pic of herself proudly holding the American flag.
The website pic and description – which has now been deleted – was copied and shared by Outkick Wednesday afternoon. The since-deleted site describes Berry as a hard-working athlete striving toward "her dream of representing her country" at the Olympics.
H/T: Breitbart
The best of the swamp today.