Tucker Carlson's knock out punch on Friday of pollster Frank Luntz was not complete. The coup de grâce came last night with the reveal that Kevin McCarthy and Frank Luntz are roommates. I was never a fan of Kevin McCarthy, but then again I was never a fan of Paul Ryan. Time for the voters to get real and clean out these Rinos.
UPDATE: At the bottom of the post, McCarthy responds to the issue on Fox and Friends.
Last week, the 'Tucker Carlson Tonight' host laced into the pollster and questioned why he 'remained a fixture' in Republican politics.
TUCKER: Over the weekend, we got a call from a source who said that, in fact, Frank Luntz and Kevin McCarthy are not simply friends, they're roommates. Kevin McCarthy lives in Luntz's apartment in downtown Washington. That's what we were told, and honestly, we did not believe it. The top Republican in the House lives with a Google lobbyist? Come on. Even by the sleazy and corrupt standards of politics in Washington, that didn't seem possible. In fact, it sounded like a joke.
Reportedly found in Hunter Biden's laptop. Tucker referenced E-mails between Luntz and Biden on Friday. Sounds pretty petty doesn't it?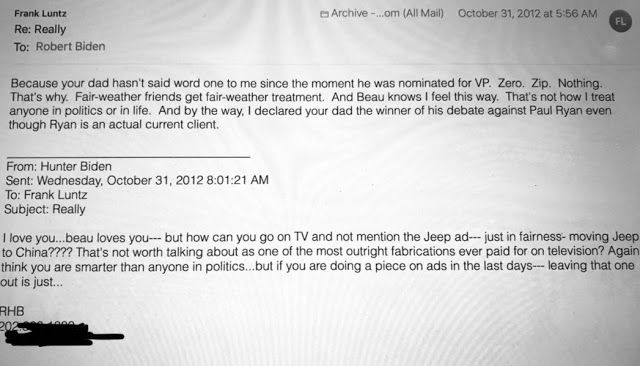 If you missed yesterday's post which I included Tucker Carlson taking care of business with Frank Luntz, here is a re-do:
'Tucker Carlson Tonight' host calls the pollster's research 'almost fraud.'
I'm all for people being weird, quirky, and out there, but…but, Luntz has built an exact replica of the the Oval Office and Lincoln bedroom in his house in California. That thing comes off as two steps removed from Buffalo Bill in 'Silence of the Lambs'. There's weird and then there's…weird.
The very best of the swamp today.
UPDATE: On Fox and Friends……